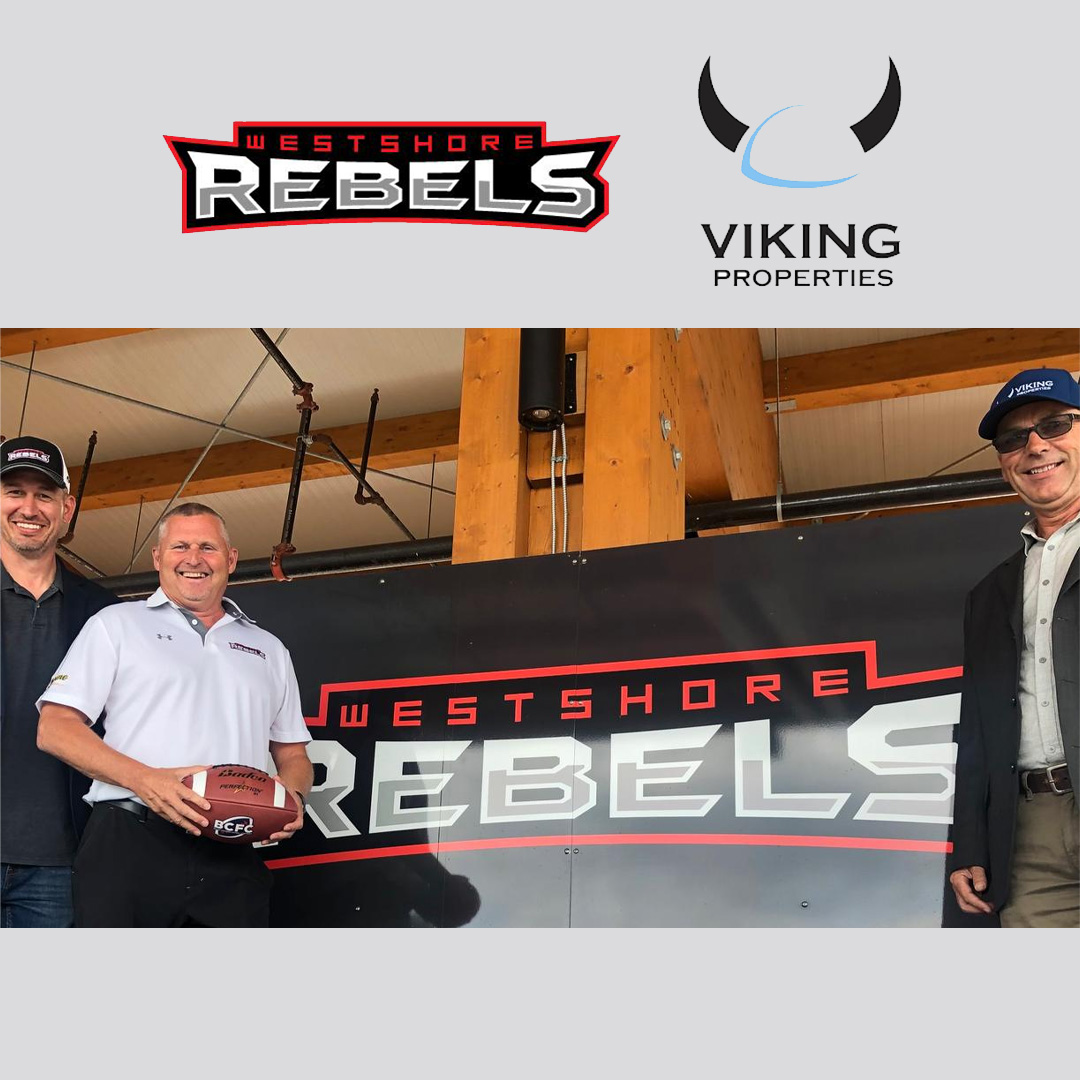 We're happy to announce that we have officially signed a 3-year partnership agreement with the Westshore Rebels Junior Football Program as their Title Sponsor!
The Westshore Rebels are a non-profit Canadian Junior Football team based in Langford, British Columbia. The Rebels play in the six-team BC Football Conference (BCFC) which is part of the Canadian Junior Football League (CJFL) and competes annually for the national title known as the Canadian Bowl. The club has operated continuously since the late 1960s in Victoria, having previously been known as the Sharks, Payless, and the Hornets. The Rebels play in Langford, B.C. at Starlight Stadium and maintain a 65-person roster, 15-20 coaches, numerous volunteers and have a dedicated cheer team and Alumni group.
The team relies on local business, organizations and volunteers to support the many ongoing and annual expenses for practice, training and game day facilities, equipment and travel fees. Each year the Westshore Rebels play 10-14 regular season and playoff games and compete for the national championship which will be held on Dec 4th in Ontario this year.
"We are pleased to partner with the Westshore Rebels and support their operations. Viking Properties is dedicated to building homes and also building a strong sense of community in the Westshore." said Ben Gulbrandsen, President of Viking Properties.
For more information about the Westshore Rebels please visit www.westshorerebels.ca.